Here is a list of 5 inspirational Mexican-American women that define the term 'feminism'
Frida Kahlo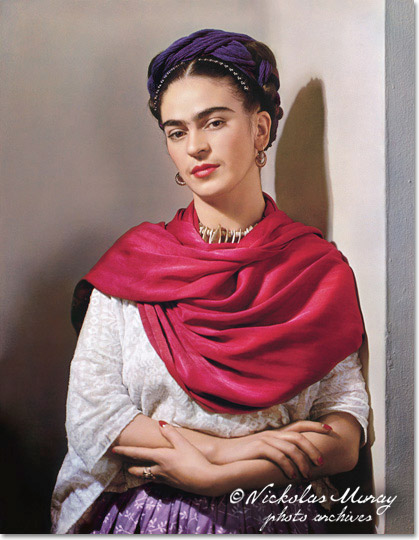 From: Coyocoán, Mexico City, Mexico.
Remember #EyebrowsOnFleek. Her paintings capture a variety of unique experiences with physical and psychological wounds in a surreal manner. She is famous because she was a fighter! Read more about her: http://www.shesfittolead.com/iwd_arts/
Sor Juana Ines de la Cruz





From: San Miguel Nepantla, Tepetlixpa, Mexico
"Hombres necios que acusais…" which translates into, "foolish men who accuse women…" is her most famous piece, Sor Juana highlights the double standard for women in society. She is very famous because she valued her education over everything else. For years she dressed as a male in order to attend school and later joined a convent as a nun in order to continue a lifetime of education.
In addition, her image appears on Mexican currency!
One step for women, one giant leap for woman-kind
Selena Quintanilla-Pérez





From: Lake Jackson, Texas
Selena is an icon for women, being called "the Queen of Tejano Music." She, along with her band, were often-times rejected as Tejano artists because the lead singer was female and Tejano is a  male dominated genre. And yet, Selena is responsible for making the Mexican genre mainstream. And, even though she is American-born, she represents Hispanic women everywhere leaving the legacy that is music after her death in 1995.
This is my favorite song by her!

Dr. Ellen Ochoa
From: Los Angeles, California
Ochoa is a Mother, Wife, (veteran)Astronaut, and director of the Johnson Space Center. She is of Mexican descent and is notorious for being the first Hispanic woman to go to space. In total she has traveled on three missions and is currently " JSC's first Hispanic director, and its second female director." -https://goo.gl/sjEK2g
Alicia Dickerson Montemayor
From: Laredo, Texas
Women's Activist that stood for closing the gender gap, independence and promoting the use of common sense. Dickerson Montemayor is a Laredo Business College graduate and is the first woman to hold a national office with the League of United Latin American Citizens (back in 1937). Alicia took on many roles, as a wife, mother, worker, businesswoman and middle-class woman's activist. Her leadership encouraged women to vote and to have aspirations to work outside the home. She pioneered support programs for abused children, raised funds for the Laredo orphanage and flood victims, bought school supplies for poor children.

Girls can do it all! Creative, educated, independent, leaders and vibrant; that's how we like to see our women.
Feliz cinco de Mayo a todos!